MY SERVICES
Has Covid-19 effected your ability to pay your solid waste bill?
Anyone experiencing a hardship should call 480-312-2705 to discuss the payment options available.
Scottsdale Brush and Bulk collection is on schedule. Brush crews are currently in Area 1 for the week of Monday, May the 18th.
Find My Pick-Up Schedule:
Enter your residential address in the text box to get more details about your solid waste service below:
Residential Holiday Collection Schedule
Changes in collection day only occurs on Thanksgiving Day, Christmas Day and New Year's Day. During the rest of the holidays, Scottsdale Solid Waste staff will be working to collect your trash and recycling as regularly scheduled.
REQUEST A SERVICE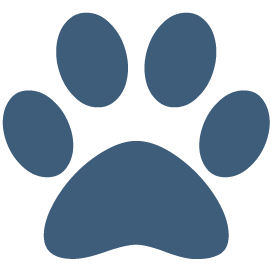 Report a Collection/Pickup Issue
We are committed to providing citizens with service of the highest possible level of quality. If you have an issue with residential, commercial, brush/bulk trash collection or pickup service, please let us know.
INFORMATION & GUIDELINES
Recycle Right Wizard
"Know Before You Throw" - Use the search bar to determine where to recycle, compost or dispose of common household items.
Reduce Reuse Recycle
Learn how reducing, reusing, and recycling can help you, your community, and the environment by saving money, energy, and natural resources.
Hazardous Waste and Garbage Trucks Just Don't Mix
Disposal of incompatible items such as, gasoline, pesticides, bleach, ammonia, and other household cleaners into a recycling container, trash container, or Brush/Bulk pile can cause a reaction when mixed with other solid waste material in a garbage truck.
Read the warning labels of items you are throwing away. Phrases such as: Flammable, Corrosive, Oxidizer and Combustible are warnings that these items need special attention for disposal.
A "Hot Load" is a load of material that catches fire, smolders, spontaneously combusts, or becomes toxic because of incompatible waste mixing inside a garbage truck. Hot loads can potentially jeopardize the health and safety of the driver of the garbage truck, as well as the public.
The City of Scottsdale Solid Waste Services asks that you know before you throw.
Education & Outreach
Staff from Scottsdale's Solid Waste Department can present to schools, individual classrooms, homeowners association groups, neighborhood groups, youth and service organizations about recycling, home composting, household hazardous waste and arrange tours of the city's transfer station and the Salt River Landfill and Material Recovery (Recycling) Facility.
Please call us if you are interested in more information or would like to schedule a presentation or facility tour.
Contact Information
City of Scottsdale - Solid Waste
9191 E. San Salvador Dr.
Scottsdale, AZ 85258
P: 480-312-5600
F: 480-312-8115